Główna nawigacja
Body
The Partnership for Digital Education Readiness project "A model for Interactive (A)Synchronous Learning in Online STEM Education" is implemented in the higher education sector.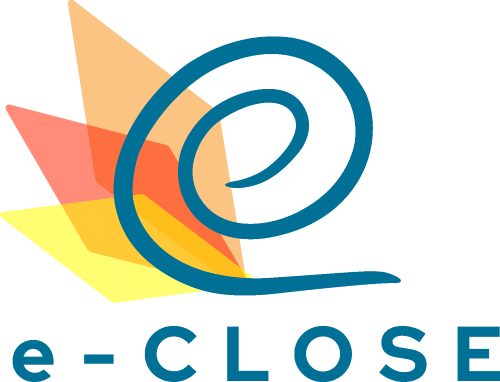 The project is a response to the challenges faced by universities during the Covid-19 pandemic. Its main goal is to increase the level of student-teacher interaction for more efficient and effective communication during teaching and learning in a remote formula, away from the traditional classroom.
E-Close is implemented by Lodz University of Technology in partnership with University of Alcalá (Spain), University of Aveiro (Portugal) and Hochschule für Technik und Wirtschaft des Saarlandes (Germany). As part of our university, the project is coordinated by the International Cooperation Centre under the leadership of dr inż. Dorota Piotrowska, prof. PŁ.
The partners jointly develop, implement and disseminate innovative and comprehensive teaching and learning solutions, supported by advanced technologies and IT tools. The project includes the following outputs:
1. Methodology of Interactive Asynchronous and Synchronous Online STEM Education
2. Distance Teaching Toolbox for Educators
3. Teacher Training Courses
4. Smart Gamification Based On Multiple Intelligence Theory
5. Online Badges For Sustainable Education (21st Century Skills)
6. Guidelines and Recommendations for stakeholders of modern distance education.
The consortium also offers participating academics a range of training opportunities tailored to their individual needs, enhancing their competences for effective, engaging and responsive online teaching and learning. Students, on the other hand, have the opportunity to meet in selected partner countries to participate in workshops carried out in the blended-learning formula, with the use of gamification elements. Another activity involving students is a trip to the sailing base of the Lodz University of Technology in Masuria for the "21st Century Skills Survival Camp". As part of the classes, they develop skills of the 21st century, sought after on the labor market.
The project is aimed at students and academic teachers ready to use ICT in the face of challenges of remote education.
E-Close is a 2-year project implemented from 01/03/2021 to 28/02/2023.
The project budget is 297 415 EUR.
Project number: 2020-1-PL01-KA226-HE-096239
More information is available on the project website https://eclose.p.lodz.pl/

Changed
25-11-2022 - 10:33